Itinerario 3: The Pink Panther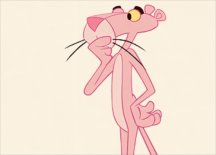 PERFORMATIVIDAD Y NARRATIVIDAD EN ARTE CONTEMPORÁNEO
¿Cómo produce realidad el arte? ¿En qué medida la práctica artística interviene en la articulación de convenciones sociales y en qué medida también es capaz de hacerlas, deshacerlas o transformarlas?
Con las nociones de "performatividad" y "narratividad" se articulan actualmente un conjunto de discursos que sitúan el lenguaje y las interacciones simbólicas como aspectos centrales en la producción de realidad y los modos de aprehenderla. Desde este punto de vista, las construcciones sociales e identitarias se describen como el resultado de unos determinados procesos culturales, en el marco de los cuales la práctica artística también está implicada.
En el tercer itinerario del programa de Estudios de A*Desk 2013-2014, "Zombies, Frankenstein and the Pink Panther"nos fijamos en las maneras en como desde la producción audiovisual, teatral, textual, así como también expositiva, se incide en la construcción de maneras de ver y vivir el mundo. En especial, analizaremos los procesos en los que la práctica artística contemporánea explora posibilidades para incidir en la transformación de patrones culturales, sus procesos de agenciamiento, así como los planteamientos desde los que analizar ese giro pragmático que está teniendo lugar a raíz del paradigma de la performatividad.
El itinerario incluye 11 sesiones de seminario, 12 sesiones de laboratorio y 2 workshops. El primer workshop, que irá a cargo de Black Tulip, se plantea desde una perspectiva experiencial y para experimentar con el grupo distintos modos en qué el arte produce situaciones. El segundo workshop irá a cargo de Raimudas Malasauskas.
.
PROGRAMA DE SEMINARIOS:
Programa de seminarios a cargo de: Oriol Fontdevila, crítico de arte y comisario. Coordinador del programa de estudios de A*Desk; Oscar Abril Ascaso, productor cultural, artista sonoro, curador y responsable Espacio para las artes performáticas de la Fàbrica de Creació d'Arts en Viu L'Estruch; Núria Güell, artista visual; Quim Pujol, performer. Co-comisario de Secció Irregular del Mercat de les Flors; María Ruido, artista, realizadora de vídeo, investigadora y productora cultural; Julia Montilla, artista visual; Carles Guerra, artista visual, crítico de arte y comisario de exposiciones. Jefe de exposiciones del MACBA, Museu d'Art Contemporani de Barcelona; Dora García, artista visual; Roger Bernat, director de teatro; Manuel Delgado, antropólogo. .
PROGRAMA DE WORKSHOPS:
22 – 25 abril 2014
Workshop con Black Tulip
27-30 Mayo
Workshop con Raimundas Malasauskas
.
LABORATORIO:
Sesiones prácticas conducidas por Oriol Fontdevila.
Tutorías a cargo de Montse Badia, Pilar Bonet, David G. Torres y Antonio Ortega. .
Precios:
1 itinerario (2 workshops y 1 programa de seminario+laboratorio): 780,00€
1 programa de seminario y laboratorio: 510,00€
1 workshop: 170,00€
.
Fechas: del 8 de abril al 19 de junio de 2014
Matriculación y más información en contact@a-desk.org , o bien puedes matricularte directamente en este formulario
.