Webinar: "Processes of assembly in art. Care for exhibitions" by Roberto Uribe-Castro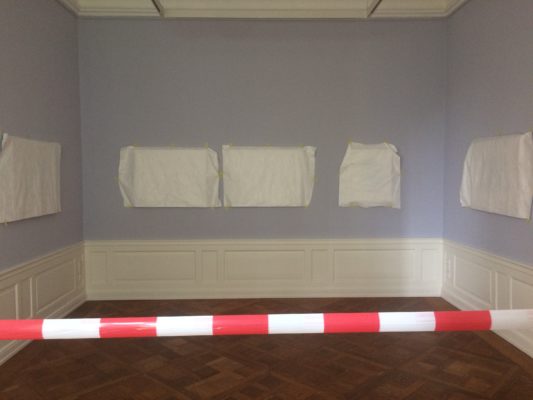 Processes of assembly in art. Care for exhibitions
The aim of this workshop is to familiarise participants with the protocols and procedures that are important when planning, organising and setting up an exhibition, whether is an art or a thematic exhibition.
FACILITATED BY
The online workshop has been conceived and will be held by the artist, cultural manager and architect by Roberto Uribe-Castro.
OBJECTIVES
At the end of the workshop, the participants will know how to approach any kind of exhibition, regardless of size or complexity, using the tools acquired during the two sessions to apply a logic that guarantees the success of the exhibition.
METHODOLOGY
The steps to be followed from the elaboration of an exhibition script, acquisition of insurance, transport, reception of works, elaboration of the condition report, unpacking, storage and assembly will be reviewed. The participants will be explained concepts of assembly and installation with real examples as well as exercises.
ADDRESSED TO
Art students, technicians and installation staff, curators, artists, and cultural manag
MAXIMUM NUMBER OF PARTICIPANTS 
8 people
WHEN and WHERE
Thursday 7 and Friday 8 January 2021, from 16 a 18h.
Online, through the Zoom platform.
PRICE
25 €
INFORMATION AND REGISTRATION 
ABOUT ROBERTO URIBE-CASTRO
Roberto Uribe-Castro graduated as an architect from the Universidad de los Andes and holds a master's degree in spatial strategy from the Weißensee School of the Arts in Berlin.
He has worked as a field researcher for urban studies and as a studio manager for Doris Salcedo and Mona Hatoum in site-specific installations, collaborations that have been highly influential in his interdisciplinary and collaborative work.
As an artist his practice focuses on how the colonial past or violent historical events that persist over time in architecture and urban landscapes. Through temporary or ephemeral interventions made with materials and elements gathered at the site of intervention, he subtly alters the place allowing political discourses or forgotten historical events to emerge.
Roberto has lived in Dublin, Madrid, Amsterdam and Cartagena de Indias. He currently lives and works in Berlin.