Workshop with Tania Bruguera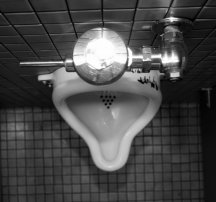 ARTE ÚTIL
Workshop with Tania Bruguera
8, 9, 10 January 2014. From 15:00 to 20:00 Place: Fundació Joan Miró – Espai Tallers
Arte Útil is a research project that Tania Bruguera has developed, throughout 2013, in collaboration with the Partido del Pueblo Migrante. It began with the opening of a laboratory-space in the Queens Museum of New York, has generated the creation of different initiatives, with participants from all over the world and concluded with the formation of an Arte Útil Museum in the Van Abbemuseum in Amsterdam.
Arte Útil aims to question the supposed uselessness of art, working with experiences directed at implementing art within society. According to Tania Bruguera, art should no longer be considered somewhere problems can be indicated so much as a place where proposals and possible solutions can be generated.
The workshop will explore the category of useful art, from the perspective of artistic, educational and curatorial endeavours, as well as the implications for institutions that can derive from it. Taking different artistic initiatives as the starting point, the workshop will analyse aspects such as ethical responsibility, sustainability and the capacity of art to be a system for social transformation.
.
Tania Bruguera, an artist of Cuban origins, has participated in Documenta and the biennales of Venice, Gwangju, La Habana and Performa. She has participated in exhibitions in the Tate Modern, The Whitechapel Gallery, PS1, ZKM, IVAM, Kunsthalle Wien and The New Museum of Contemporary Art. She founded and directs the Cátedra de Arte Conducta (Behavioural Art Chair), the first political art study programme in La Habana. She is a visiting lecturer at the École de Beaux-Arts, París, IUAV, Venice and the Rijksakademie in Amsterdam.
.
Arte Útil is a workshop organised in collaboration with the Fundació Joan Miró. It is framed within the context of the 2013-2014 edition of the A*DESK Study Programme in Contemporary Art, titled Zombies, Frankenstein and the Pink Panther, coordinated by Oriol Fontdevila and the project Lesson 0, created and designed by Azotea (Juan Canela and Ane Aguirre) for Espai 13 of the Fundació Joan Miró (2014-2015).
The workshop sessions will take place in the Fundació Joan Miró. Parc de Montjuïc s/n. Barcelona.
.
Dates: 8, 9 & 10 January 2014. From 15:00 to 20:00.
Place: Fundació Joan Miró – Espai Tallers.
Price: 170 €.
For more information, to reserve a place or to enrol, write to contact@a-desk.org .
.