Workshop with Raimundas Malasauskas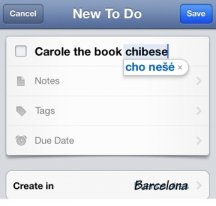 POLY
with Raimundas Malasauskas 27, 28, 29 May. From 15h to 20h.
Think of a situation where everything exists, nothing is lacking, not even scarcity. There is no need to draw on shortage or blame uneven distribution of means – these are just one of the conditions or topics of a conversation. All the times are present, all the possibilities – open, all the future and past changes – in action. Everyone is a character in the making, with its beginning and end running simultaneously. Fiction is not opposed to real, city is a background and a character. When time comes to write a proposal of how to live such world you start at the beginning and end at the same time. We meet somewhere, perhaps where it was meant to be.
.
Raimundas Malasauskas was born in Vilnius, curates in the world, writes occasionally. Recently worked as one of the agents of dOCUMENTA 13 and time curator of the 9th Mercosul Biennial Weather Permitting. Paper Exhibition, a book of Malašauskas' selected writings, was recently published by Sternberg Press. Selected curated projects: Oo, Lithuanian and Cyprus pavilions in the 55th Venice Biennale, 2013; Fusiform Gyrus, Lisson Gallery, London, 2013; Weather Permitting, 9th Mercosul Biennale, Porto Alegre, 2013 Repetition Island, Centre Pompidou, Paris, 2010; Satellite Series 4, Jeu de Paume Museum, Paris, 2010 – 2011; Into the Belly of a Dove, Museo Rufino Tamayo, Mexico City, 2010; CAC TV, CAC Vilnius 2004 – 2007; BMW (Black Market Worlds), IX Baltic Triennial, CAC Vilnius, 2005. Ongoing: Clifford Irving Show and Hypnotic Show. www.rai.lt
.
Dates: 27, 28 & 29 May 2014. From 15:00 to 20:00.
Price: 170 €.
For more information, to reserve a place or to enrol, write to contact@a-desk.org , or you can enroll on this form
In association with:
.
.